nobster
3

January 19th, 2007 + 1:01 AM
·

nobster
8

January 10th, 2007 + 12:01 PM
·

nobster
all you lyric lovers out there..........check out this link
lyricwiki.org
you guys must have already seen it........the thing i like on this site is that you can search for lyrics By 'Genre', By 'Hometown', By 'Language' and others. its got a huge database and you can also contribute.
enjoy.
4

December 24th, 2006 + 5:12 AM
·

nobster
0

December 10th, 2006 + 11:12 PM
·

nobster
i have seen this site before. its really good...........nice posting it up here
8

December 5th, 2006 + 12:12 AM
·

nobster
hi everyone. we all love bandamp and so i guess its our "duty":roll: to promote the site haa ha haaa.
don't know if this idea has been posted here before but maybe its time for Bandamp start giving away goodies like wallpapers, banners, buddy icons......screensavers....who knows what.
wallpapers, like the speaker head guy with the guitar in hand on the Bnadamp home page will do....
banners linking the site is a very good idea as many users on bandamp have their own sites or are part of communities like my-space etc which allow banners.....
and the possibilities are endless.
LONG LIVE BANDAMP
i humbly make my bow in gratitude
just wondering if mud has the time for nonsense like this
nobster.
0

November 3rd, 2006 + 9:11 PM
·

nobster
that sounds like a horrid experience Nobster

..so....do you still make goofy facial expressions??? ;)
well i try my best not to make those goofy faces any more. i always make sure my mind is in a proper state before i go into the battle field. now i do rehearsals and find out from others........what i look like
jeez that sounds like the ultra nightmare, nobster! I would have walked off the stage for sure and blame everybody else and quit the band instantly.
hell......it was a nightmare for me. i could not have walked offstage as the sponsors were good guys nor did i quit the band.......but one thing we did right, that was to kick the culprit out of the band who caused 70% of all the embarrassments.
Alias:
nobster
Status: Offline
Threads:
6
Posts:
138
Songs:
0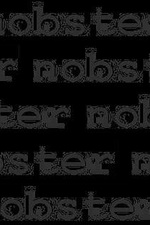 Joined: August 25th, 2006
Last login: May 17th, 2018
My Messengers
| | |
| --- | --- |
| AIM: | n/a |
| ICQ: | n/a |
| Skype: | n/a |